Welcome to this fanpage about the Emerald City-books by Alexander Volkov and the Oz-books by L. Frank Baum.
latest Update
01. March 2006

Visitors at my homepage
(including German parts)
since 19. January 2005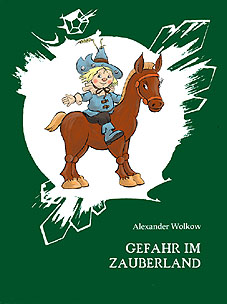 This English version is not a word to word translated version of my German homepage.
In german my homepage is the only Oz-related webside. But in english language you can find many more homepages of other Oz-fans.
At this english part of homepage you can find information about the German editions of the Emerald City- and Oz-books.